STEPping Thru the Fall!
For those entering grades 4 - 8 (22/23 school year)
Dates: Every Saturday starting September 10th - October 29th (performance date last 30 minutes)
Time: 10:00 a.m. - 11:30 a.m.
Location: STW Multipurpose Center 6809 Gravois Ave. St. Louis, MO. 63116
Cost: $30 (includes t-shirt for performance day)
Sign-up by September 9th, 2022: use form below, after completing the form click the 'donate' tab to make your $30 payment. Payment can also be made via Venmo/CashApp (stomptheworld) or in cash at our location no later than 9/9/22.
We ask that participants miss no more than one session to take part in the performance on October 29th.
Questions: 314-696-2146 or email stomptheworldorg@gmail.com
STEPping Thru the Fall Sign-Up
Below are some of the services Kevin and his team can provide
For more movement videos click on the above video
FAM JAM Fundraiser for your school or organization
creative movement classes for groups (we will come to your school/daycare)
camp groups
afterschool programs
group lessons (get a group of friends together and create your own class)
and more!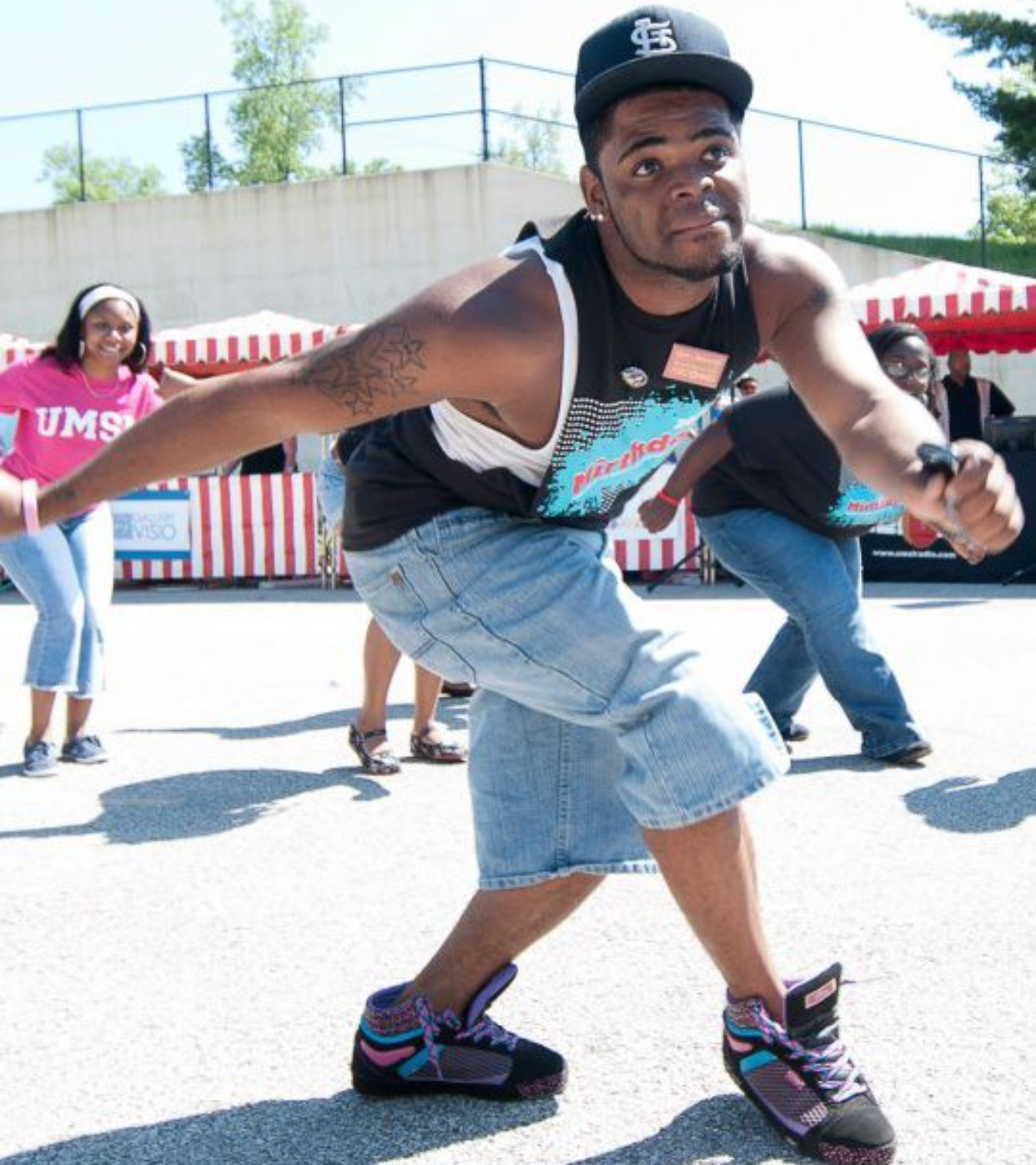 Types of Dance
jazz
lyrical
modern
step
hip hop
twerk